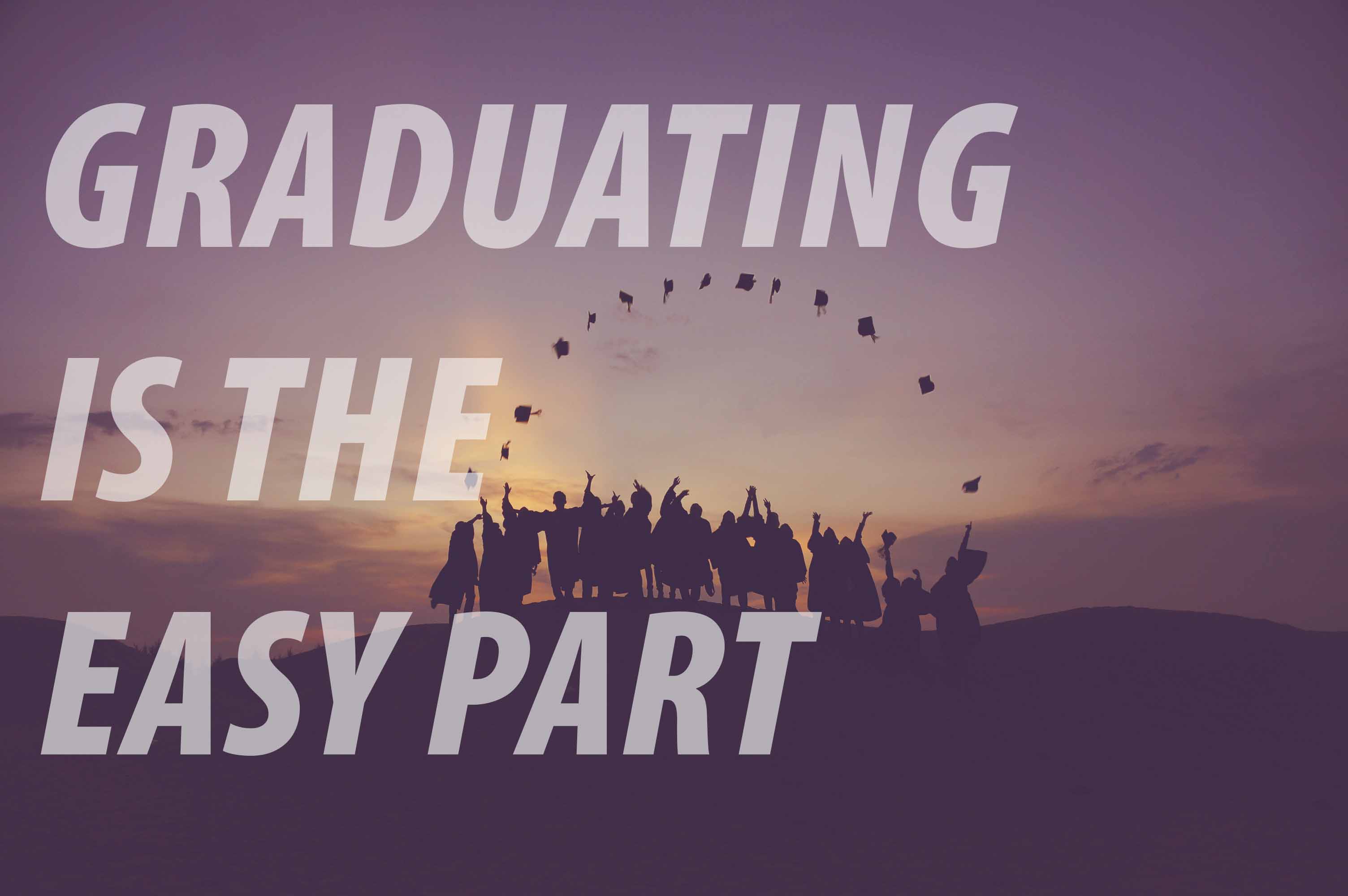 When Andy and I finally graduated from our respective colleges, Andy from Acupuncture school and me from Kinesiology and Counselling school, we thought that we had finally got through the hardest part of the journey. That was until we got out into the world and started running our own wellness business. No one told us how or what to do, it was like we were left out to dry, like old clothes you forgot to collect off the washing line (and then it rains).
We felt betrayed, let down, alone and lost like two excited explorers desperately trying to find the new world with only a map that told us that the world was flat. Onward into the great unknown thinking that it would all just unfold. Believing the lies and deceptions of an industry focused on qualifications and modalities but not in the real world of reaching people and making ends meet. It was a similar feeling I had when I graduated from high school. All of a sudden I was thrust out of a protective, structured and safe environment and into the cold harsh reality of a world fighting for itself.
There was no kind words, no helping hand just a sea of practitioners sitting on their own islands all alone in the middle of the cold ocean. Left alone to work it out for ourselves, to learn how to make fire, find food and survive like Robinson Caruso! And so after years of struggling to attract a consistent flow of clients that we loved to work with, we finally figured it out and began to have success. The sad part of this story is that it does not end happily ever after, rather the only form of success available was to have a fully booked practice, which we soon found to be a limiting and suffocating reality.
This, sadly, is such a similar reality to so many of the holistic practitioners, coaches, and wellness business owners that we work with. Either struggling to make ends meet and get off of the rollercoaster reality of building a practice or having broken through that reality and now having no time, being fully booked up and heading towards burnout. This is exactly what happened for us until we realised that there had to be another way. We both found ourselves in a fully booked up practice, exhausted, burnt out and managing staff. We knew there had to be a way to innovate the business model that we had been given, that this surely was not the only option. We had to do it for our families sake otherwise, we were going to end up like so many entrepreneurs before us, successful but alone.
So we began to search, research, study and invest in any and all business systems that we thought might help. We spent tens of thousands of dollars and hundreds of hours of time to work out a better way. Only to find out that most standard business training did not fit or work in the sensitive wellness industry. So we had to work it out, yet again, on our own.
You see the wellness industry is a very sensitive industry for not only our clients but also ourselves. You can't apply standard sales models over the wellness business model as people will be pushed away, and we don't like it. Like visiting a dentist only to be told that you need to have fillings or worse, teeth extracted. The sales model feels as dirty and disgusting as the empty compost bin after the garbage truck has been. It's empty but it still stinks!
So we finally developed a model that worked for us which saw Andy make his entire yearly income in six weeks and take my business from $10,000 to $60,000 in 75 days. We studied all of the great online marketers, sales models, thought leadership and trust marketing platforms only to realise that they all fell short. We realised that it was authenticity and vulnerability that people were desperately looking for. A way of staying integral to your belief systems so that you are left feeling uplifted by interactions rather than cheap and dirty.
We wanted to provide a clear path to assist other wellness leaders to have a greater impact on the planet and experience the success we have been lucky enough to have, and so the Revolution event was born. In the last 15 years, Andy and I have trained thousands of holistic practitioners, coaches and wellness business owners just like you. Providing another opportunity, another path to follow rather than the one 'booked up clinic' option. We developed a clear road map to leverage a practice from 1:1 to 1:many and reach a global audience by providing mentoring guidance and a system and the scripts that worked for us.
If you are sitting there and you are sick and tired of the struggle. If you have had enough of the rollercoaster client and income stream or you have broken the code to a fully booked up practice only to realise that this dream was also a lie. That you are now feeling exhausted, run down and resentful and want a way out that preserves your impact and your income then we might have the solution for you.
CLICK HERE to find out more…
We realise, as I am sure you have, that there IS a revolution happening on the planet. The wonderful opportunity that the internet now provides us has shown us that people more than ever are looking for wellness solutions online. The industry is now 3X larger than the pharmaceutical industry sitting at $3.71 Trillion dollars. Yes, you heard right $3.71 Trillion dollars. And where is your share, I hear you ask, well it's waiting for you right now.
CLICK HERE to find out how…
There are people all over the world looking for you, waiting for you to turn up right now. They are online searching for you as you read this article. The best news is that you don't have to let go of your one to one practice, seeing people live in front of you and doing the thing you love most. This is an opportunity to provide you with ultimate leverage that will empower you to have more time freedom (to spend with the people you love the most), location freedom (to work from anywhere) and financial freedom (to earn income while you sleep).
And here is the trick:
Know that you DO have a wealth of wisdom to share, over and above your modality and the knowledge that you have gained; you just need a system to share it;

Know that you are NOT here to work with everyone and that there IS a tribe of people waiting for you to show up that love what you have to offer and will pay you well; you just need a way to identify them and attract them authentically;

Know that there IS another way to build your wellness business that will allow you the freedom you and your family deserve making sure that the business is working for you and not you for the business; you just need a road map that will give you the exact steps to achieve it.
So if you have had enough of the struggle regardless of whether you are trying to build your business or you are trying to get time back, and you want to learn from two wellness leaders who have done it, then the Wellness leadership Revolution will empower you to see a different way. It will give you the templates, scripts and systems to inspire you to regain your passion for what you love to do. It will help you to realise the wealth of value you have to give to the world and show you just how much that is worth in real terms and how to make it happen. Because now is the time for you to step up and live your full potential. To express what you know to be true, that you do have a wealth of wisdom to give. To get a bigger reach and make the impact that you know you are here to make. We're here for you and we want to help you.
CLICK HERE to find out how…
Andy and I are passionate about empowering you to move the world to wellness. Inspire you to realise your true value and actualise it in your life and your bank account. We want to hold your hand as we open the door to a new reality, one that you may not have seen before, and give you the exact steps to make it happen. We are so determined to help move ten million people to wellness by training ten thousand practitioners to become wellness leaders that we are taking this worldwide and we want your help.
We're coming to a city near you and we want you to join us. We want you to invite your friends and change not only your reality but your client's reality and the destiny of the planet. It will make you a better practitioner! It will make you are a better marketer! But most of all it will make you feel better about yourself, knowing that you are fulfilling your destiny.
You can do this…
It's your time…
If you have got this far know that you are being called to step up, to stand out and make the difference that you're here to make.
CLICK HERE to join us…
Andy and I and the whole team at Wellness Leadership Academy can't wait to see you, to support you and empower you to change your reality forever.
Together we can leave this sickness mindset behind and move the world to wellness.
Regards
Marcus and Andy
P.S: When you get a ticket we will also give you one for a friend for FREE;
P.P.S: When you buy now you will also get access to our high level Masters training on how to run successful webinars called Virtual Velocity.
Comments
comments